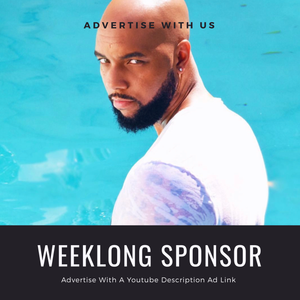 Weeklong Sponsored Video - YouTube
Promote your products and services on DJ Richie Skye's fast growing YouTube Channel.  With videos in ranging to more than 100,000s and over 12 Million + views since launching in April 2019, you can get your products or services in front of millions of viewers!
Includes video sponsorship and 30 second to 45 seconds video ad, of content that is either prerecorded or read online with photos and video inserted within the first 5 minutes of video for 5 videos in one week.   Also, your sponsored link will be the ONLY link in the description and will be featured there for the entire, with 3 full paragraphs of description and last for the lifetime of the channel.  (Native video ads still included in the package...you can select the option with NO other ads in the video as well.) 

Includes the full benefits of a sponsored video for 5 videos during the week.