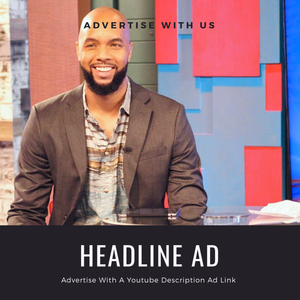 Headline Description Ad - YouTube
Promote your products and services on DJ Richie Skye's fast growing YouTube Channel.  With videos in ranging to more than 100,000s and over 12 Million + views since launching in April 2019, you can get your products or services in front of millions of viewers!
Your product link and short 1-2 sentence description is placed in the HEADLINE space at the top of the description and will actually replace the headline so that it is seen instead of the title of the video in the description.  The benefit here is that this is seen as the viewer is watching the video on their computer.  This is for one video and lasts for the life of the channel.  Note, if there are multiple ads, other ads will fall beneath the this one.